Profile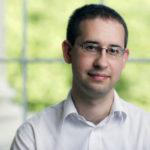 Rhys Phillips
Curriculum Vitae
Education:

Bryntirion Comprehensive School (1998-2005)

Qualifications:

Maths & Physics, Cardiff University (2005-2008)

Current Job:

Research Engineer – looking at ways of protecting aircraft against lightning strikes.

Employer:
About Me

Research engineer - lightning & electrostatics - at Airbus

Read more

I'm a research engineer at Airbus in Newport where I have worked since 2009. I graduated from Cardiff University in 2008 with a joint honours degree in Mathematics & Physics. In October 2016, I was made an honorary lecturer at the School of Physics & Astronomy. I'm an award winning science presenter, presenting science stage shows to schools and the general public around the world having recently presented in Guadeloupe, New Caledonia, Morocco, Australia, New Zealand, Dubai, the USA and Canada. I'm also an experienced broadcaster presenting my own weekly jazz and science radio shows as well as being a regular guest on BBC national and regional radio. I volunteer in numerous roles for the Institution of Engineering & Technology within the South Wales Local Network, the Electromagnetics Technical Network and the Young Professionals Community Committee. I represent Airbus as part of the National Centre for Universities and Business' 'Future Leaders Network', and am a member of the Queen Elizabeth Prize Young Search Group, the Wales Festival of Innovation stakeholder group and the Welsh Government Cross Party Group on Science & Technology. I'm a trustee of Volunteer Community Services (Cymru) Ltd, co-founder of both Cardiff Science Festival and Cardiff Jazz Festival and when not behind a microphone or in the lab, can be found performing on stage with my jazz band, Imperfect Tenth or calling ceilidhs.

My Work

At work, I look at how to protect aeroplanes against lightning strikes.

Read more

As we are trying to make planes lighter (so that it uses less fuel and is better for the environment), we are using plastic materials instead of metal to make planes. However these materials don't conduct electricity very well and so lightning causes a lot of damage. My job is working with a team of researchers to develop new ways of protecting aeroplanes against lightning strikes.
http://www.youtube.com/watch?v=ih_3qnMOMt8

My Typical Day: A day at work usually involves reading interesting articles to learn new things and running computer simulations.

Read more

 I spend most days at my desk reading articles on lightning, aeroplanes and other interesting topics as well as running computer models to see what would happen in different situations. However I often get to travel to other offices including North Wales where all of the aeroplane wings for Europe are made and Toulouse in the South of France for meetings (France is my favourite office to go to – they serve wine in the staff canteen at lunchtime!). I also spend a lot of time talking about the work my team does to both schools and visitors to the company.

My career path: After graduating, I joined the company on a two year graduate training scheme, moving around through different rotated placements every three months. After two years, I settled into the role I am in now. The graduate scheme gave me a good flavour of different possibilities within the company and helped me find where my skillset fitted in best. Next year I embark on the next exciting chapter of my career when I relocate to Toulouse in the South of France and undertake a new research role.
My Interview

How would you describe yourself in 3 words?

Engineer, Musician & Broadcaster

What's the best thing you've done in your career?

Started my own science radio show / podcast and engaged with others about exciting areas of scientific research.

What was your favourite subject at school?

Maths & physics

What did you want to be after you left school?

I had no idea – I just knew I wanted it to be something to do with science/engineering.

Were you ever in trouble at school?

Yes! For installing a program onto some of the teacher's computers which made the CD tray open and close constantly and make a rude noise each time it did it whilst they were trying to get work done…

If you weren't doing this job, what would you choose instead?

I guess a radio presenter.

What has surprised you most about a career in Engineering?

The wide variety of opportunities out there - I certainly didn't realise that protecting planes from lightning strikes was a job! Also the variety in the daily work of an engineer - it's one of the things I love about it.
My profile link:
https://futuretransport.imanengineer.org.uk/profile/rhysphillips/
---
---
---
---