Profile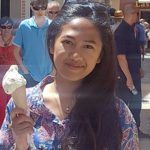 Alya Shahroom
Curriculum Vitae
Education:

Heriot Watt University, Edinburgh

Qualifications:

Master in Energy

Current Job:

Graduate Engineer at Bombardier Transportation

Employer:
About Me

I am 25 and currently working as an Engineer at Bombardier Transportation UK.

Read more

I started my engineering education since I was 16 by attending a Technical High School in Malaysia. I focused on 'Electrical and Electronics Engineering' took also Engineering Drawing modules. Apart from the two additional courses, I also studied normal subjects including Science and Physics.

After High School, I pursued my Bachelor Degree in Electrical Power and Renewable Energy Engineering at Heriot Watt University, Edinburgh. I also did my Master in Energy at the same University.

After graduated from the University, I was offered a role at Bombardier Transportation as a Graduate Engineer. As a Graduate, I have the opportunity to work with engineers from different departments and background throughout my placements.

My Work

I am a Graduate Engineer

Read more

As part of the graduate program, I have been offered opportunities to work in different teams and functions (rotation plan). This allows me to have better understanding of the business operation.

As a Graduate, I have the opportunity to work and communicate with engineers from different backgrounds (mechanical/ electrical / others). My work scope covers design development based on customer's and legal requirements. I have been involved in the system development of signalling system and functional modelling.

Working in an international company, I also have the chance to work with colleagues across the world including France, Sweden and etc.

My Typical Day: Ensure to deliver daily tasks and meet deadlines.

Read more

I usually come to work at 8.30 am. As soon as I settle myself, I will manage and organise my 'to-do-list' based on the priority. I then check my email and take note of 'issues to be solved' and 'issues that are already solved'. This may and may not be related to my daily tasks and deliverable.

After understanding all the issues, I will then set up meetings with the relevant engineers to discuss and agree about the solutions. The meetings could take half of the day depending on the complexity of the issues.

I normally spend the second half of my day at the desk working on my actual tasks which covers customer's or team's deliverable such as preparing technical documentations and design updating.

My career path: As an engineering student, I always in dilemma of which industry I would like to work. My previous educations were mainly about renewable energy such as wind turbine and solar panel. However, this does not limit my scope of interest knowing that engineering is one of the most demanding industry. This has led me to the railway industry and yet there are more to explore!
My Interview

How would you describe yourself in 3 words?

I am active

What's the best thing you've done in your career?

Explained the system that I designed to the customer and receive positive feedback.

What or who inspired you to follow your career?

Myself

What was your favourite subject at school?

Engineering Drawing

What did you want to be after you left school?

Fashion Designer (still actively trying to improve my sewing skills)

Were you ever in trouble at school?

Yes ;)

If you weren't doing this job, what would you choose instead?

Business woman

What has surprised you most about a career in Engineering?

Never ending learning process as you learn more at work than at school.
My profile link:
https://futuretransport.imanengineer.org.uk/profile/alyashahroom/
---
---
---
---